Here is where we have some commonly used forms, publications, and other information. Most documents are PDF (Portable Document Format) files, a reader app/program is needed to open the files.
We're looking for helpful samples, please email to info@vfwwy.org
...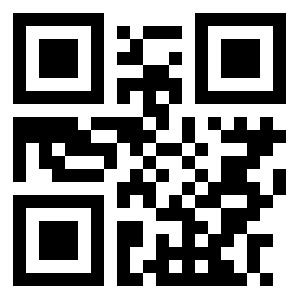 Quick Response codes (QR Code) provide information to some Smart Phone Apps and other devices. It is a great way to quickly share brief information. Click the QR code to view and download a jpg (photo file) that you can share. This QR code should lead the user to our VFW Department of Wyoming website: vfwwy.org
Everything below this line is for sample information to aid in building our website.
If you have accurate, current information that should be posted here please email it to info@vfwwy.org

with "Reports & Forms" in the Subject line. Same for any other page, please place the page name in the subject line. Thank you.
----------------------------------------------------------------------------------------------------------------------------------

REPORTING DUE DATE
Hospital & activities reports are due by the 10th of each month, reports submitted after the 10th will not be credited until the following month's reporting period. Reports should be the 1st day of the month to the last day of the month, for example: 09/01/2010 - 09/30/2010, you have until 10/10/2010 to have this report into department for credit. Only send in one Hospital & one Activity report for the month; please do not send in daily or weekly reports.

View Monthly Hospital & Activities Reports online by clicking on the corresponding report below
Hospital Activity Department Totals
Hospital Activity Record Details
Hospital Activity District Totals
Hospital Activity Post Totals
Program Activity Department Totals
Program Activity Record Details
Program Activity District Totals
Program Activity Post Totals
View Donations to Department Office online
Notice
NOTE: Those forms below that are noted as "Interactive" means that you can complete the form via your computer. Simply download the PDF file to your computer (right click - save link as). Open it and you can type directly into the PDF and then click the "Email" button to send the results to us. Remember, you must first save the file to your computer. It will not work directly in the browser.

Membership Program Guide Checklist

Department Material
Bingo Inspection Form (July 2015)
Bond Order Form

Canteen Inspection Report (July 2015)

Department By-Laws
Department Expense Sheet
Golf Forms

Membership Order Form 2014

Post Inspection Report
NC Relief Fund SOP
District Inspection Form

Post Inspection Instructions

Post Meeting Inspector Info Sheet

Chaplains Handbook

Inspector Training - Phase I
Parliamentary Procedure 101
Quartermasters Manual
Quartermasters Guide to Member Dues Processing
Social Media Overview
Starting a New VFW Post Brochure
Subscription Dues
VFW Mentoring Brochure
VFW National Home for Children Life Membership Form

VFW Programs Leadership Reference Guide

VFW Riders Resolution and Guidelines

Member Campaigning On The Post Level Brochure

Member Benefit Brochure

New Member Fulfillment Pack Brochure

Recruiter Training Workshop Guide

Recruiting Just Got Easier Brochure

VFW Membership Brochure
Youth Activities / Scholarships
Civil Air Patrol Brochure

Help A Hero Scholarship Brochure

Help A Hero Scholarship FAQ

National Scholarship Brochure

Naval Sea Cadets Brochure

Promoting Youth Programs Guide

ROTC Brochure

Student Veterans of America
FAQ for Student Veterans

Little Known Facts

Student Veteran Liaison Guide

SVA Liasion Report

VFW SVA Brochure

OTIS N. BROWN MEMORIAL/BILLY RAY CAMERON SCHOLARSHIP